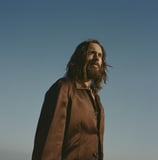 You can now add Jared Leto to the long list of celebrities with skin-care lines. The actor and musician just announced the upcoming launch of his Twentynine Palms on Oct. 25. As the name suggests, the beauty brand draws inspiration from Joshua Tree's "hallucinogenic beauty," per the press release.
Upon release, Twentynine Palms will have 11 cosmetic products to choose from, as well as a $195 limited-edition scarf. The majority of the products (the ones actually for the skin) range from a $39 facial cleanser to a $97 eye cream. The vegan and cruelty-free line features local ingredients from the Mojave Desert, along with other "botanicals celebrated for their resilience."
It's claimed each product is free of artificial fragrance, with an earthy and woodsy scent profile, boasting notes like sage and frankincense. Leto also wants the entire brand to respect the environment as much as possible: much like Brad Pitt's Le Domaine and Kim Kardashian's Skkn, Twentynine Palms offers refill packs for each product to encourage recycling. To take that pledge a step further, products come in Miron glass, a biophotonic material that ensures a well-preserved product without the need for preservative ingredients and less-sustainable packaging products.
As the, erm, scarf indicates, Leto's brand hopes to expand beyond skin care. Design objects, plus personal and home fragrance, are reportedly set to roll out in 2023. As for now, you can buy the initial line from Twentynine Palms online via the official website and in-store at Dover Street Parfums Market in Paris and Dover Street Market's New York, Los Angeles, and London locations.